ModelView is the primary tool for viewing, comparing and testing models. In this tutorial series, we will show you how to use ModelView to explore your models. If you would like to know more about our methodology and terminology see the methodology section of our tutorials.
---
Tutorial Contents
---
Introduction
Note: we recommend that you use the Firefox browser.
Ok, if you visit the model viewer page now, you'll get a page like this: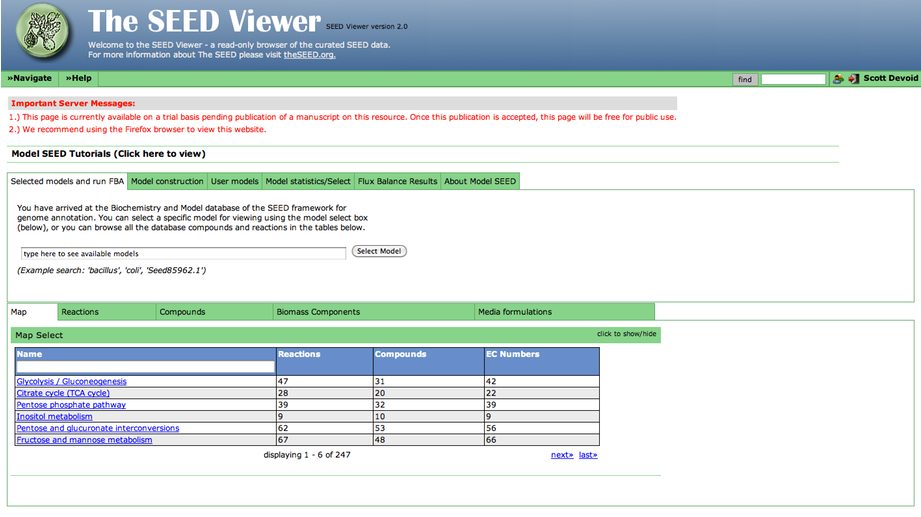 Beneath the important server messages is a series of overview tabs labeled "Select models and run FBA", "Model Construction", "User Models", etc. Clicking on a tab will reveal it's content.

In addition, beneath this section is another set of tabs providing various views into the model data. This includes "Map" which contains KEGG maps annotated with model data, and "Reactions" and "Compounds" which contain details about the reactions and compounds present in the model.

Continue to Part 1: Selecting a Model.